Greetings everyone, Jeff here after a long absence from writing any blog post and fan fiction writing.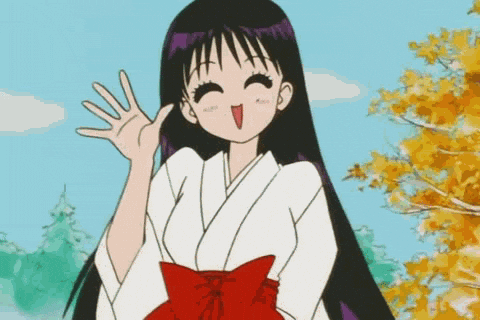 *It's been a minute!*
Today's post is just a compilation of my experience during the 2017 year; things that might have changed me on a personal level, to the movies I've enjoyed, to events that caused a firestorm of opinions to run rampant by the political movement.
Though I'm not much known about the latter as I want this to be a good thing and not one to cause even more issues than we already have so let's get started!

Movie/TV watcher
That's right, I am still going to the movies, either by myself or with a friend (which I need to update to more sometime) and for the 2017 movie year of entertainment, this was a good year!
The first film I saw was La-La Land; yes, the movie did come out in 2016 but due to the Oscars were going to come on in February, this was in January BTW, I decided I better get in gear as it was getting acclaimed.
The movie starred Ryan Gosling, the one that saved Jazz music and Emma Stone, Easy A and Super Bad fame.
I was not left disappointed when I saw it and it wasn't what I expected. I for one thought it was going to be a set piece in the 60's with the images I saw but it actually took place in the present timeline. The songs were good and the story had some decent structure.
*I loved Emma Stone in this! Ryan Gosling was suave as well and I believed their chemistry*
This was built up a little too high and it was good overall, not some big foundation but one that majority could watch and enjoy.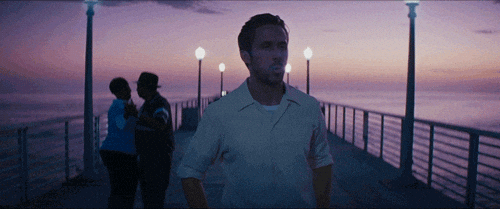 *City of stars*
Let us not forget what occurred in the Oscars in Feb, this film will not be forgotten.
*Always remember*
Being a 90's kid, I enjoyed myself some Mighty Morphin Power Rangers, so when I first heard there would be a rebooted movie, I got on my high horse and deemed it unworthy. I'm being butt-hurt by this, it's my childhood along with ones who grew up in that era.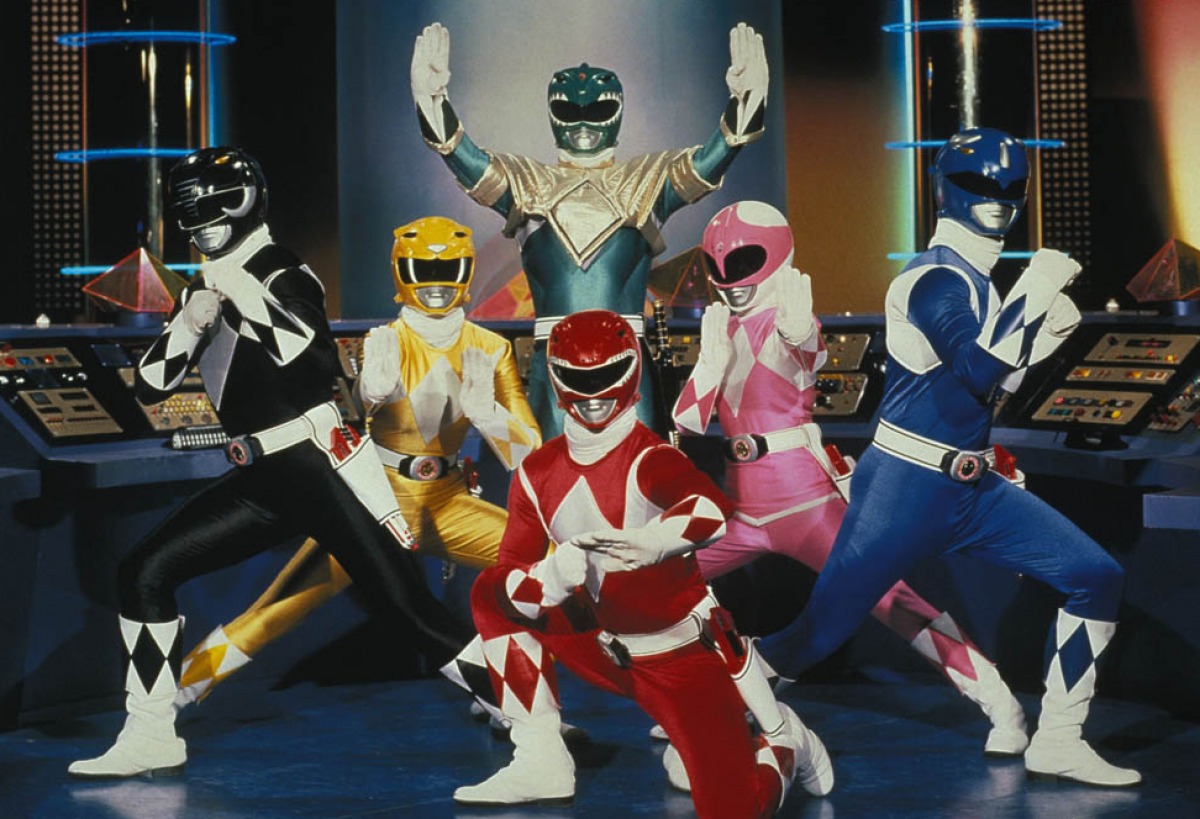 *90's bliss*
Knowing that I decided to see it as I had nothing better to do and I actually enjoyed it! It was funny and despite the storyline being typical and characters almost coming off as typical archetypes, namely Billy being the "Sheldon Cooper" of the film but less obnoxious, the movie was entertaining.
*Iron Man Rangers*
Sadly enough there won't be any more sequel films. I was actually looking forward to seeing where this story would go when we get introduced to Tommy, the most popular of the franchise. Along with seeing (my theory) of a love triangle between Jason/Kimberly/Tommy if the character were introduced.
I guess there's always fan fiction?
*We will never see the continuation of this*
Logan, one of the bigger films to spring up around March was the end for everyone's favorite (overhyped) X-man, Wolverine aka Logan aka James Howlett; eat that movie viewers for not knowing that piece of info!!
*Old Man*
It was a film that wasn't really a superhero film like the Avengers but had a Clint Eastwood aesthetic to it which made it a damn good movie.
I went with one of my best buds, Mike (@mmorse1017 on twitter) and we enjoyed it!
Get Out, was a film I watched by myself on a Sunday morning and my goodness, I was not expecting all those twists!!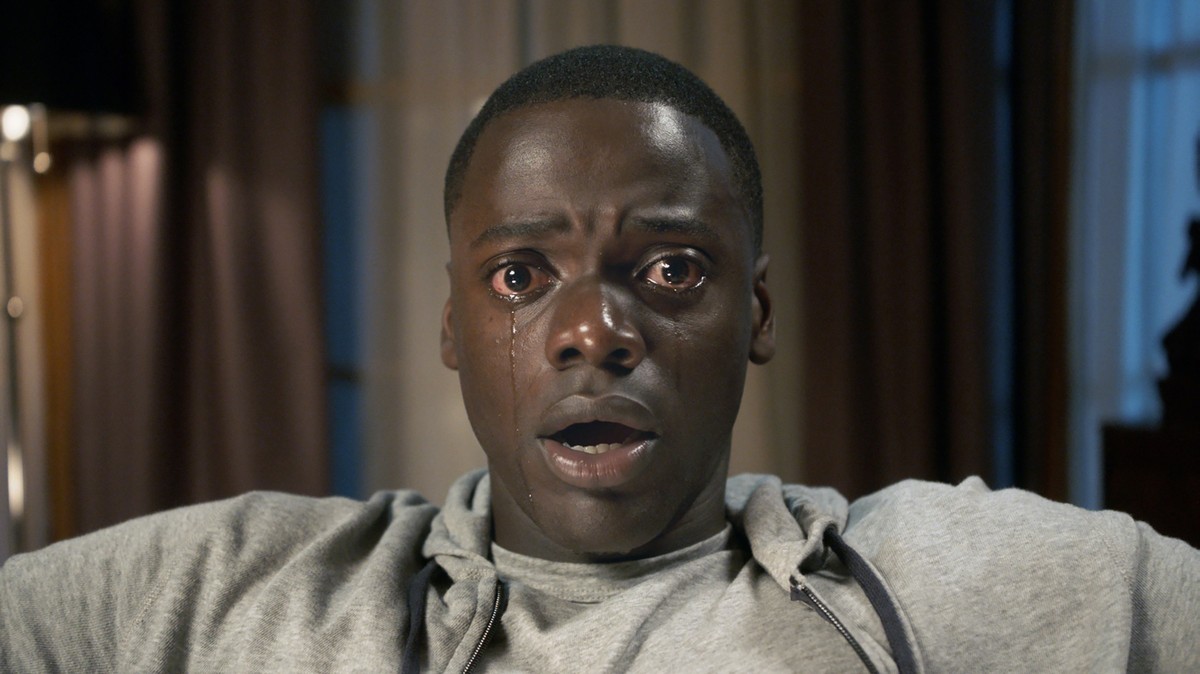 *Mind fuck* 
What made it memorable for me was that Church people were there. I know, not really something to go on about but come on, a bunch of people that go to church, come see a psychological, thriller film after getting their prayer on?
No one can make that stuff up! I have a hunch that they went to see it because "black person is the main character, we must support!!".
Yes, I'm stereotyping the intent, I'm guilty of that, though it's not untrue that is the case.
I also saw Ghost In The Shell (American version) that starred Scarlet Johannson. I had no complaints due to I never saw the animated movie. Along with I've only caught glimpses of the anime series and never gave it much attention.
I saw this with Mike as well.
*It was decent*
Let's speed blitz the rest of the films, shall we? Films I saw with Mike since we like the geek stuff!
Guardians of the Galaxy 2, it had a lot of emotion when it came to what it was trying to emphasize with what makes a family; is it blood relations or ones we make by choice and circumstances?
Granted, I could be digging too deep into that symbolism, however, my favorite scene is where Yandu and Quill floating in space and the former states "He might have been your father, but I'm ya dad(dy)".
It hit me like a bulldozer with the number of feelings that went through me with that simple phrasing.
As much as I enjoyed it, I can't say that it was great since I found Gamora lacking as she was stuck as the den mother with key visuals of actions that you can see in the trailer.
The budding romance of Quill and Gamora is rather weak in my opinion and I don't want to see any hookup. They are family, let's leave it at that.  Baby Groot was for the kids, Rocket was fun, Mantis is a good edition and Drax was Drax though with fun comedy bits.
Spider-Man Homecoming, a decent film but I'm not much of a big Spidey fan but I can appreciate that Marvel finally got him in the MCU, which is big since Sony is sharing the IP they brought from Marvel in the 90's. I enjoyed Tom Holland as a quirky Peter, he had the Queen's accent and humor and his Spider-Man was good too. Zendaya was a good MJ though she is more "Millennial left-wing, I am woman hear me roar" kind of deal. Michael Keaton was someone that shined for me as his character had depth compared to other villains in the MCU films.
It (2017) was also an effing good film which gave me jump scares, fun note, I actually hit Mike's arm when it got intense like "OH MY GOD DO YOU SEE THIS SHIT?".
I asked Mike which personality I matched in the film, for fun and apparently it's a cross between Ben, for his like of reading and Richie "Trash Mouth" for his quips and lame jokes, which I'm guilty of. Mike would be just Bill and a little of Eddie.
Wonder Woman, I felt choked up in that one pivotal moment which stands to be the greatest moment in DC films and that it's effing Wonder Woman done right by Gal Gadot! The story was awesome, visuals were stunning and it held up immensely that it has become a juggernaut for DC! Now if only they can be consistent.
Thor Ragnarok, another awesome film that put Thor on the map, made Loki cool and Hela (Cate Blanchet is divine and hot) is now one of the best villains in the MCU. Due to this, I have become a fan of Led Zepplin's "Immigrant Song".
Yes, I'm that trash that learned of a classic 70's song due to a comic book adaption and how dare I listen to that and not get into "Stairway to Heaven"? Granted I've tried to listen to it and I can honestly say I just don't get it. I think it's overrated and must be a timepiece for ones who were teenagers in the 70's to get into a song that is long. Though I also suspect weed had something to do with it as it feels trippy.
Justice League was good, not sure why the fans cried havoc?
Superman was done right and I am happy that the kids I saw in there enjoyed it a lot too, not like some of those Comic Youtubers who can be cynical and snarky going on and on about the technicalities and plot holes.
Come on, stop being butt-hurt and enjoy the escapism, okay? Give it a chance!
Star Wars: The Last Jedi, an effing good time and changed the dynamic!! Let the past go, people, it has to move on from the Skywalker lineage. Carrie Fisher's last part as Leia was very emotional for me and may she rest in peace. Mark Hamil was good as grumpy Luke with Kylo Ren being an improvement for me!
I also enjoyed Rey, Finn, Po and the new edition Rose! I also and still hate Porgs, nothing but a cash grab!
I do suggest taking a look at the comics by Marvel to give you more content of what went down in between films, wild stuff.
I'm glad I went with Mike, always cool to go with a friend to talk with!
Films I saw by myself; Baby Driver, good music, the character was cool, the story was good, nuff said!
Alien Covenant, it was boring and even though it got intriguing in the middle and the end, I have had enough of seeing Michael Fassbender in there! He's a terrific actor (but) my gosh, he just wouldn't go away. I got get it, dude, you are the main lead.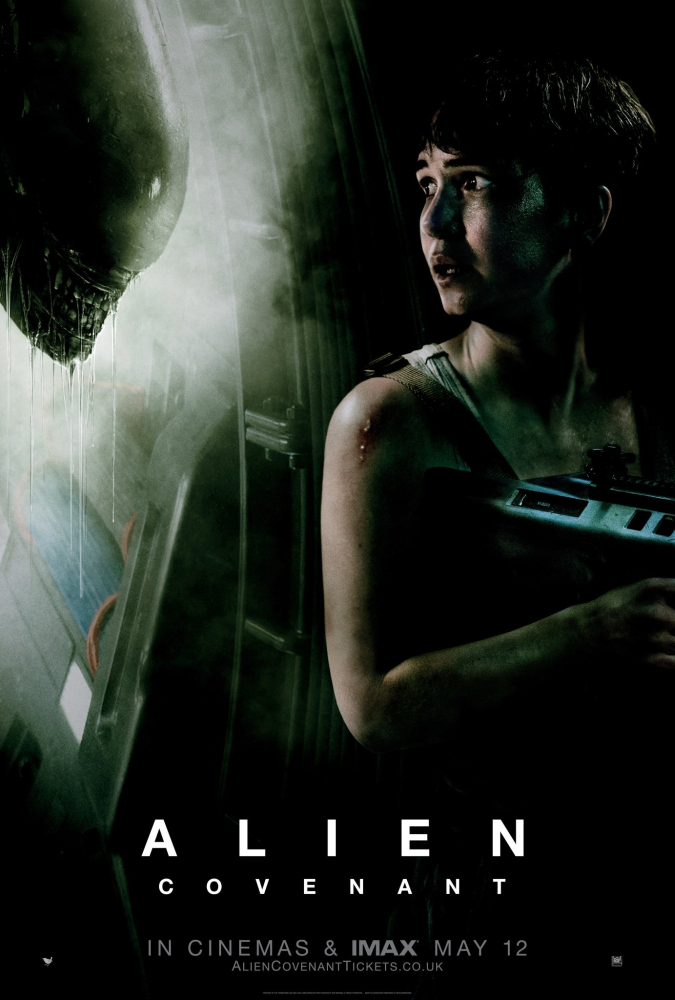 Lego Batman (got on Blu-ray) was funny! I had to watch it twice and I can say I will go back to it to turn off my brain and get some laughs and "dem feels".
The Defenders: I felt the crossover of Netflix Marvel shows was awesome! Seeing Jessica Jones after 2 years was an effing blessing (I'm a big fan) with bringing her snark to the serious Daredevil, the calm Luke Cage, and the petulant Iron Fist. I loved seeing Sigourney Weaver as the antagonist as she made it her own!
Death Note (2017), I felt the film got sent to the wolves by the anime community due to how it was. I also have some nitpicks but after sussing it out the movie was actually decent. I have no ill-will towards the director of the film or any of the actors/actress that did the roles. Granted I would have toned down L's personality and the one that played Misa as a "fuck girl" but an interesting take.
Once Upon A Time (Season 7), I have not been a fan of this season is it's a soft reboot and most of the characters have been replaced with new ones or alternate versions. I can respect it but it feels too forced. However, I am curious now how the second half of the season will play out when it comes back on in the spring so I still holding out hope.
Super Girl, going well. I'm not a fan of this Reign character and her daughter is annoying AF but the drama which is happening is good and for when it comes back on apparently, we are going to see Brainiac 5. I'm only aware of that character from Justice League Unlimited and that he and Kara do have a relationship at some point so I'm excited.
Legends of Tomorrow; the new season is enjoyable! Some episodes I felt were meh but with Constantine showing up soon, I can enjoy it a little while longer!
The Flash; I'm not sure why but I'm back and forth with it. I am enjoying Caitlin/Killer Frost dynamic though.
Crisis on Earth X, the yearly crossover for the superhero CW shows was an awesome event and a legit one with Supergirl actually coming into the beginning with Alex and them interacting with the other characters. Though it's not about them, the wedding of Barry Allen and Iris West with the majority of the cast from the shows going there. It is interrupted however when Earth X, Nazi versions of Arrow, Supergirl appear along with the return of Reverse Flash. This showed much depth to each show for the characters to shine. A couple of hiccups but nothing to complain about.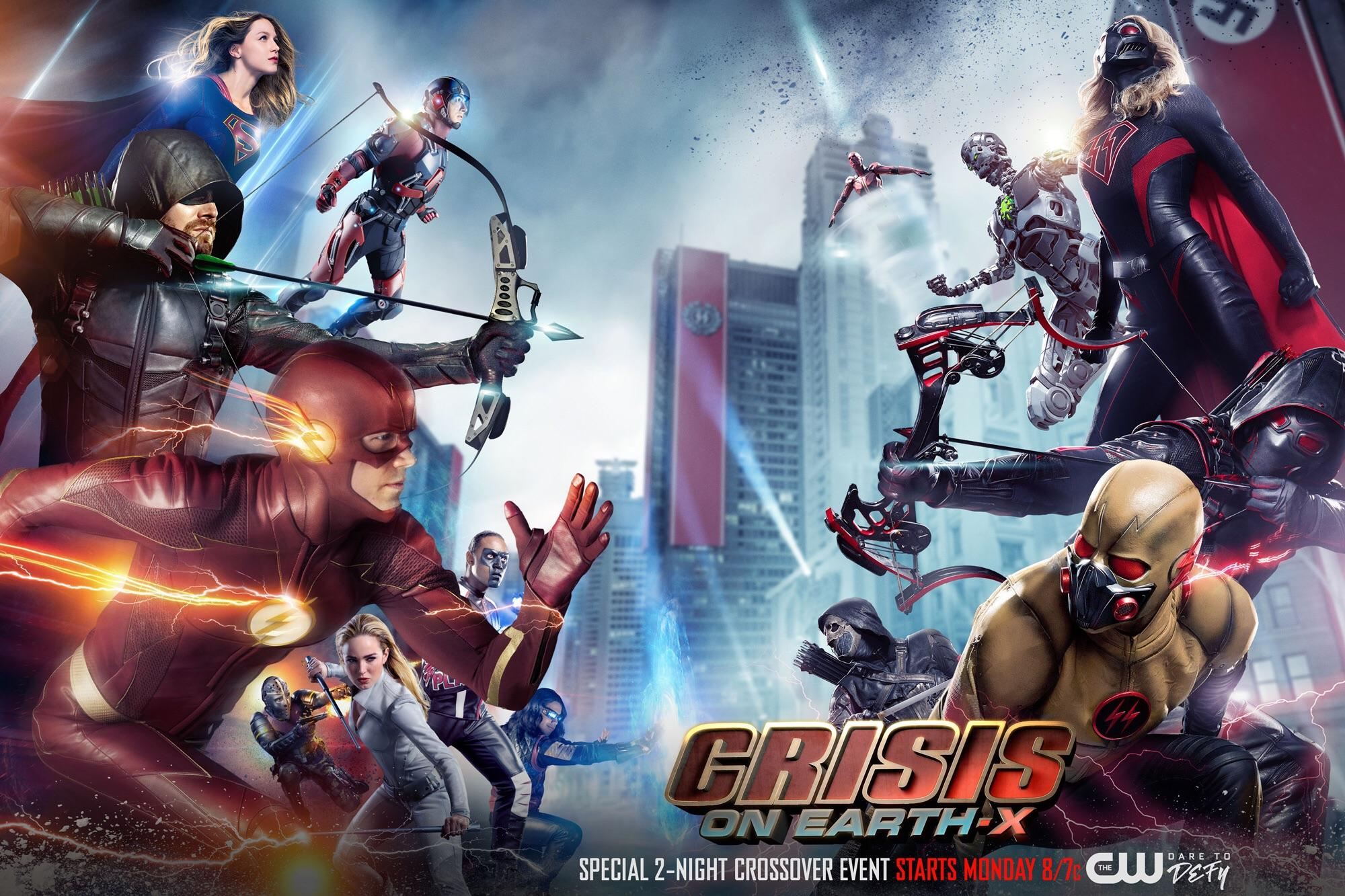 I happen to be on the hype train of Alex/Sara relationship but it was just a fling and they parted on good terms. I'm actually hoping for Alex to make her way into Earth-One more in the future and finally in some way, combine the Supergirl reality and Arrow one together to make this whole as it should be.
I also ship the Oliver/Kara relationship as since they find each other grating at points, though friends, their evil counterparts had love and it looked legit.
Shameless, I thank my person for getting me into that show, I actually watched the entire 7 seasons on Netflix in the span of 3 months so I just need to get caught up with season 8 but after it airs. Then I can watch season 9 in the autumn of 2018 (if that's what Showtime will air the new season).
I have also around this time finally watched the Alien franchise and I can say that Alien and Aliens are just awesome!
Alien for the creepy, stalkerish heart-pounding moments and ALiens is action-packed greatness! Sigourney Weaver did the character, Ripely, proud!!!
Aliens 3 though sucked ass while Alien Resurrection was all right. Not sure why those couldn't stick the landing?
When it came on randomly (3), I always wind up seeing the part where the crew is at that mining station with the lava and the alien is chasing them through it. Along with Ripely offing herself to get rid of the species of alien due to it impregnating her.
Wow, that's a way to end a movie.
Along with I am aware of that infamous scene where Ripley is face to face with the alien and she looks terrified. I also thank Animaniacs for parodying that scene as well since it was funny. One can say that is meme-worthy.
Ressurection was also something I watched when I was younger but caught it like the end so this worked wonders in seeing it in entirety.
I also watched Indiana Jones for the first time and I liked that as well!! I still need to watch the second film and third but I'll make sure to do that in 2018 at some point!
Blade Runner is another film I watched as I've never seen it and I thought it was good. Damn confusing at points and you have to pay attention to it to get any clues but I liked the ending and was able to discuss it with my friends in good old geek shit.
Gaming/anime/comics
I have continued my trek of playing video games and watching anime throughout 2017.
To be honest, I wasn't the most impressed with the anime of 2017 like most; it was run by My Hero Academia, hype trains, mixed with typical crap shows gaining recognition due to Twitter and overall didn't meet my expectations except for a select few that was streamed.
However, I finally was able to get a copy of "Your Name" around the last bit of the year and I was almost in effing tears by the end!!! If you haven't seen it, watch it and be amazed that there is hope for anime with the story, some characters, themes and overall symbolism. The song also hits in the feels, brah!
I also acquired, ReLIFE and I also felt that was awesome!! An actual character that is an adult and not a teen? Eff yeah it spoke to me, especially with reliving one year of your teenage life in the current age and being studied for psychological reasons in order to get a job after a year passes but only if you gain change through the experience.
Sailor Moon S part 2 and Sailor Moon Crystal Season 3 were also ones I have brought with the new English cast and no complaints from me, I'm still a Sailor Moon fan and always will be!!
Food Wars dubbed by Hentai Butt Works (excuse me, Sentai Filmworks) was a decent one with the voice casting though I do not like Erina's voice for it, I think they chose wrong with that. I also found some mistakes in the credits, someone probably getting high in the production?
My gaming has gone up and down but I still enjoy my escapism whenever I put in a disc and play to my heart's content.
The strongest games I've played, and still playing, are Tokyo Xanadu EX, Tales of Beresia, Fate/Extella: Thee Umbral Star,.Hack//G.U. Last Code, Kingdom Hearts H.D. 2.8, to name a few.I have played them and beat KH 2.8 thankfully, but the rest is time-consuming so I need to step up my game and commitment.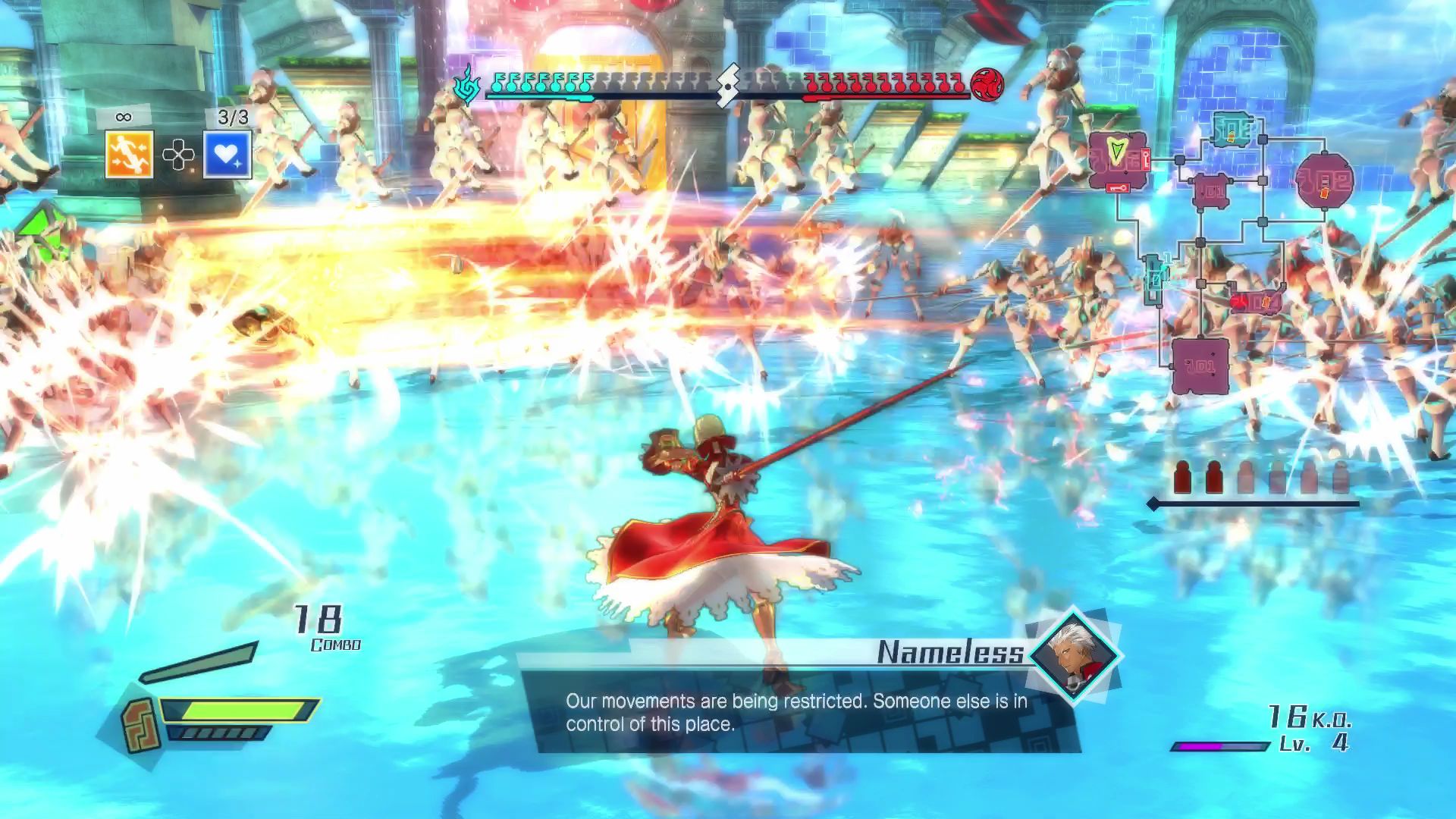 Cyberdimension Neptunia was one I downloaded and brought, but I can't say I'm really impressed. The story is fine and the meta-jokes are always funny but it's not like Megadimension or previous installments and it just feels gunky at points when I played so I might delete that one and not speak of it again.
But then again I should just finish the game and then forget about it.
I have also DL that SAO/Accel World game, given I'm a big fan of Accel World (SAO not so much) and I enjoy Reki Kawahara sensei's world and I'm not even close to finishing it. After I deal with my other backlog, I'll tackle this in the future.
For the comic front, I can say that DC comics has had the strongest comics this year over Marvel and that is with returning Superman to his current frame and kicking the New 52 history to the curb.
Superman's comics have been a turning point for me and confirms I am a fan of his for life! Along with getting Jon Kent to become Superboy and establish a friendship/rivalry with Batman's son, Damian Wayne aka Robin. those two have their own comic which I am a big fan of called "Super Sons!" That has become one of my favorite comics.
From Jon's hopeful and optimistic ways of butting heads with Damien's snark and jaded attitude, the two work well together! You know, despite being different and arguing, they are indeed friends and the next generation for the future of DC given one is the son of the personification of hope and the other for his stronger sales since he is Batman.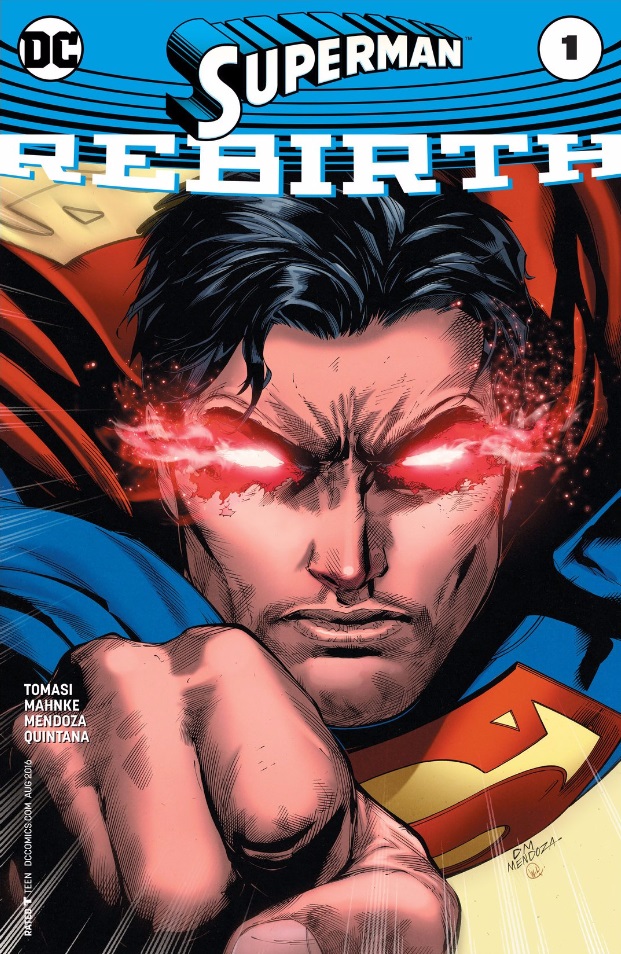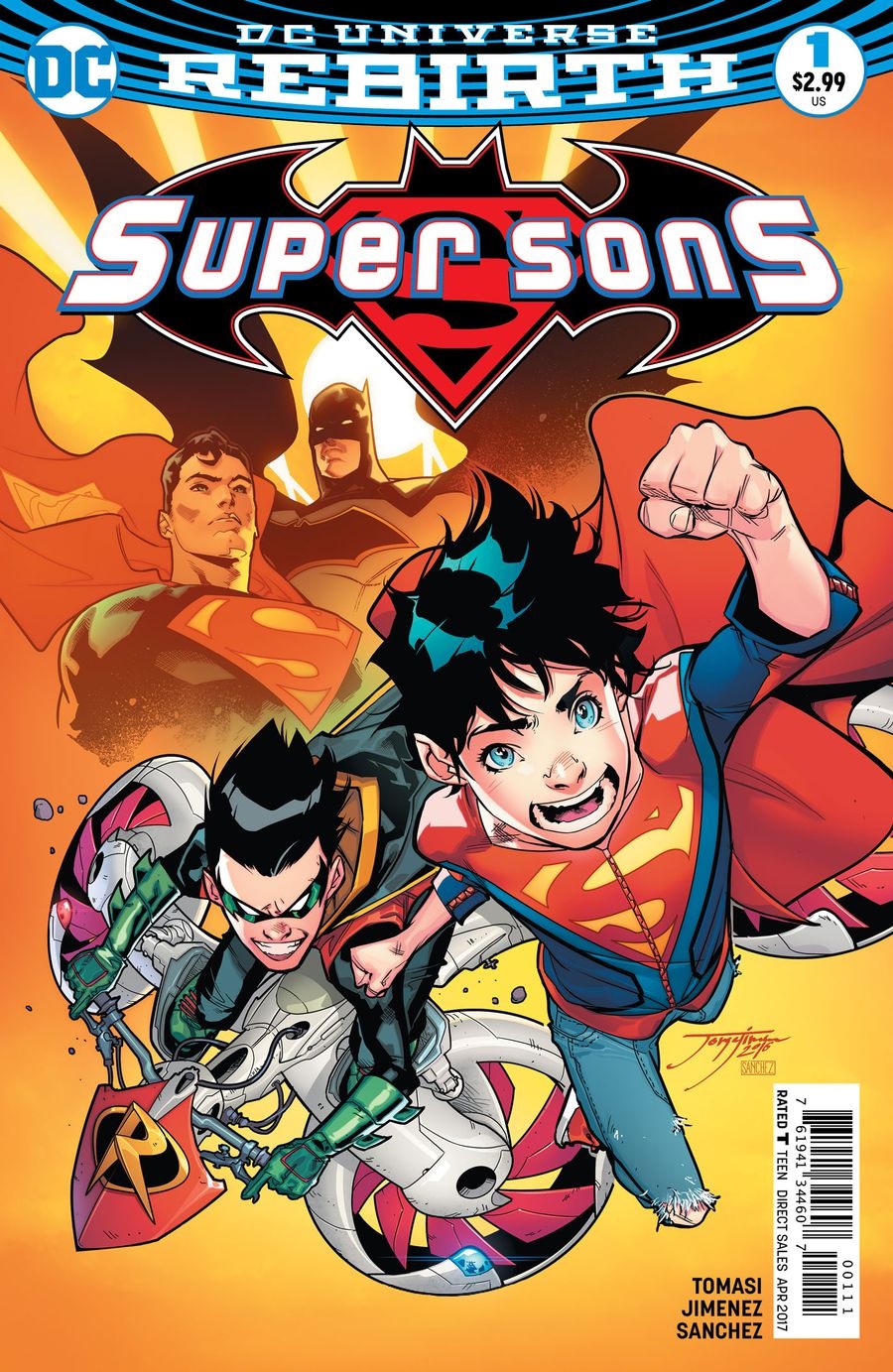 Marvel comics have gone back and forth with me as of late, I tried reading X-men Gold and Blue and even though they are good to decent, they aren't really impacting me as a whole.
Though on the other side of the spectrum, Jean Grey's solo series and Iceman's have become a hard hitter for me in its delivery and I am disappointed that they will end soon as of this year.
I felt they were good but with how things are going now, of course, they'd have to get the boot. At least they had a good run!
Other comics I have read this year as well but too much and it killed my account so this year, it will be a few or just wait for the compilation, though it depends.
Growth as a person
I have finally gotten my drivers license in November and I am effing happy that it is done!!! I also got it on my first try. MY FIRST TRY!!!! I did practicing and it helped!! Now, I just need to start driving around in 2018 since I am planning on buying a car around the summer.
With that major goal out the way, I can now focus on the things I want like getting back into writing. Unfortunately, due to my procrastination into that goal, I have let my writing slide down the path of the abyss.
That's one reason why I haven't really done blogs in awhile and only 2 updates of fanfics in 2017, which I feel bad about.
So as of now, I have limited my time off Twitter for a while, to focus on writing and just relaxing in general. Don't get me wrong, I have discovered friends on there that I do like to talk to or now it's less as time has gone by.
Some I still talk too but not long as we are busy in our daily lives and have other responsibilities. I now talk to only a few on there and to be honest, feels like no one pays attention to me and that's the hiccup, I need validation to be on there and I don't like that.
I miss my being blunt but since this is a day and age of being far too sensitive, words, meanings, opinions can become lost by people at times, especially in fandoms and those are effing toxic.
I have mostly given up on the anime community and even lessened my time of Toonami since it holds no meaning for me anymore. Even live-tweeting has become a least favorite thing to do.
Call it me either getting older or just losing that flame does to time, cynicism and fans claiming to abide by something but are nothing but callous ass holes.
I have also quit facebook anime groups; I felt I needed something and it didn't offer me much. I felt inadequate and the constant comparing got too much so I just quit. I also no longer follow many youtube anime reviewers. I follow one but he's mostly funny.
I have also contributed as a Patreon to content I like and I like the benefits. I might drop one though, in the near future other than that, I like helping some grow what they like to do.
To round this out, I just need a break from the thralls of social media. The constant whining over the political climate, Weinstein Gate breaking down the foundation of Hollywood and everyone coming out the woodwork for sexual allegations.
I for one can believe some, depending who they are but there are others that feel tacked on and irrelevant.
But man, the fall out is shocking!! Kevin Spacey, Louis C.K. to name a few. And the women that came out to denounce Weinstein was awe-inspiring and I'm glad word is getting out though I can't help but feel this to is getting worked up into a frenzy by the population.
All the tweets are like "That's right fellas, lock up, we coming for you!!" and not me specifically, I don't even have experience, but it just feels like "if you are male and looked at a woman and not know how to talk to them, you are fucked!".
Side remarks aside, it's becoming the norm of someone saying something and it's brought to light and now it's becoming noise for me. Hopefully, this revolution continues at a pace that doesn't seem forced?
Though as I type this, I can't help but wonder why we as a society have become PC (Politically Correct) in everything. Putting it in another way, being butt-hurt by every little factor.
I get these are the times but with bleeding hearts just waiting in the wings to get upset just for the sake of getting upset, it can be disconcerting and not really give me much faith or hope in anything at times.
This also goes into the political commentary that I see, of some voice actor's/actress I follow. It can get overwhelming with the retweets or tweets in what's going on and yes, we have to be aware but at a constant base can get annoying and I had to put them in time out (I unfollowed them).
I'll eventually follow them again but unfortunately, it won't be now. We are in the third week of the new year and it feels like something is over the horizon.
I am keeping up with ones I talk too but it's either on weekly bases or once in awhile and I feel guilty for putting them on the back burner. For the consistent ones I keep up with though, it's a cool thing.
I also need to be less inclined to get angry at work. I had a rough patch in the last bit of 2017 and it's an experience I need to keep in my mind so I don't fuck up again. Though I also have been working at the place for a decade now so that could also be my problem.
I for one don't want to work there for another decade, that would be foolish and the job is going nowhere, even though the pay is good and I have insurance (and never knock that) but with the times changing it just seems managing records is becoming less about people. Everything is going digitally and with a bunch of the new employees nowadays being in their 20's, it's not like they need to hold anything physical.
As of that, I'm going to work on my resume and try to change it up. It might take some time but I just want something different now. ALong with try out getting an associate's degree in something.
I'm already stable in the money department so I should work on my knowledge of things since my school curriculum was complicated (it's private and I don't want to say) though I also want to expand other avenues than the typical work all day just to get some free time in the evening to do what I want and stress.
My real passion lies in writing and thought that comes with its own stress as well, I feel I could enjoy that more then my current position.
Another thing to change this up is to finally get a girlfriend or date, in general, to find the one for me. I have limited ways with the opposite sex and I've never put myself out there so I am planning on doing that even though I'm terrified.
Online dating is the way to go but I am scared. I know my type it's just I feel like people will judge harshly or not get the reason why? Dating outside my race as it were. That's a touchy subject but I know what I like despite what some say as to try it out first. I've already seen the side and it's not like they want me, a guy that is a geek that likes anime, video games, writes fan fiction, blogs, has figurines as decorations and likes to read fantasy novels and mystery ones, I can't say I'm a catch in that department. Or I am and not giving myself enough credit.
But even if I'm feeling sorry for myself, at my core, I am happy to have people in my life that I do love and even though I can't always see them, the time I spend with them is actually the most I'm happy.
The experience is worthwhile so even with everything I am trying to accomplish mixed with anxiety, I can believe in my bonds even if we get on each other's nerves.  That's what living is all about as they say.
Overall
I know this was more of a hodgepodge of an overall review of the year of some highlights however I just wanted to get this out there to get my motor running.
I do have some anime reviews planned as I have found some keepers for these couple of months, I just have to jot it down and get my mind in order to describe why I am choosing this to watch and the plot, etc.
I hope you look forward to my coming writing material as well in regards to random blogs or my fanfic writing as well. I have also been inspired to work on my original story as it's been 7 years.
Along with, I am planning or might, be streaming some RPG's sometime this year, if I don't lose my nerve. So just look for JMR 1022 on twitch if you see it, I am an effing novice so I have no clue what I'm doing to get things ready though I have linked my twitch account with my PS4 so that's a start.
Wish me luck if and when I do it!
The story continues…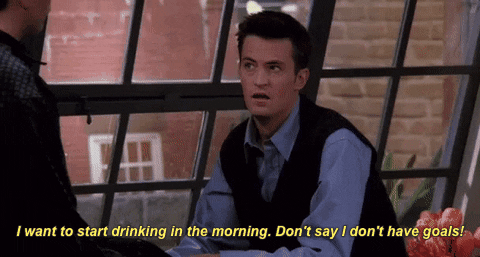 *Until the next blog!*