One of the newest games to grace my PS4 is Injustice 2, the popular sequel to Injustice that came out around 2013 and created by the same ones behind the Mortal Kombat franchise that began in the 90's that changed fighting games for a generation.
Yes, this isn't an RPG but I can appreciate a good punching-kicking game to get my manly blood pumping of trying to decimate the AI with any character with a good pattern for fighting.
Synopsis: Taken place a fews years later after the first Injustice, Bruce Wayne/Batman is dealing with the aftermath of the Justice League being in legion with Superman. The Man of Steel is locked up in a secure place under a dampening device negating his powers.
While trying to stop any mass outlets of ones rising up during this period of the strongest man alive being under lock and key, ones like Gorrila Grodd is coming into power with his own group called "The Socieity" and Batman trying to keep the peace by using his own group of people to snuff out any Injustice (get it since they are bad guys and…nevermind).
Things turn bad when Brainic attacks the earth and wants Superman as the former was the one to bring ruin to Krypton and given with the name "Braniac" this computer is driven by cold logic as it's function is to acquire knowedgle and wipe out anything it/he views as irrelevant.
Batman with his crew and Superman's group will need to join forces in dealing with this threat but can they find resolution under these circumstances?
The gameplay follows any fighting game; punching, kicking, using unique combos and attacks to defeat the opposing player with anyone you fancy. There is also the function of upgrading the attire of a character you are using to enhance attack, defense, life gauge, special, etc to best handle the opposing player as it can be difficult, unless you choose to put the game on easy.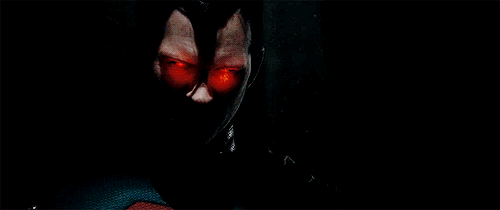 New characters are introduced from the last game; Supergirl, Black Canary, Captain Cold, Grodd and Poison Ivy to name a few of heroes and villains you can choose to play. There will also be DLC (downloadable characters) coming down the pipeline like Starfire or even Subzero.
Why is Subzero in it? Well given it's the people behind Mortal Kombat they have to add some of their characters into a DC game. Though I think that's kind of tacky as I just want some more DC characters and not MK ones to muck up who will appear in it.
You can travel the Multiverse (various other realities as it's known in DC comics and Marvel) where you challenge various characters and rules. If you also feel up for it there is the option of joining a guild with other characters if you're connected on the internet for various bonuses.
What would this fighting game be without individual arcade mode to get a character's ending. I haven't done this yet as I thought it wasn't going to have it until I learned that is the case. You just have to find it out under the option of doing the Multiverse.
Character wise I am surprised that playing Black Canary is easier for me than anyone else; using grapples and quick attacks with a "canary cry" fits me pretty nicely. To be honest I thought Supergirl would be in my favor as I am a fan of said show on the CW but she seemed too slow with heavy attacks and I can't use her combos well.
I would like to use more characters though and be good but I prefer quick attacks for the win so you won't be seeing me use someone like Cyborg or Superman.
It is a fun game if you want to see fabled superheros and villans clash for your inner geek. I do suggest you try it out.
The main story also has two endings which will determine the future of the universe. I got one of the ones which I felt is the "true" ending to the game other than the other one but I'm trying to get that one even though I don't agree with said character's views.
The thing with Injustice is that it is just an elseworlds story as it's not canon to the main DC continuity that we all know about and seeing the characters go into the most extreme of their ideals coming into the full view is fascinating and disheartening.
In the comics of Injustice that took place before the first game we see what lead to Superman's rebellion in more full view and it is just tragic.
The teams are split and it just brings all the sappy feelings to the surface as even though it is a good story for characters and the action is top tier of all your favorites going at it there is a sadness that goes into the story that makes you feel for all of them and not just one in particular.
Injustice 2 is overall a good fighting game. Even though the mechanics are kind of an issue with me I enjoy the characters so overall I give the game an 8 out of 10 for entertainment purposes.