Hey everyone! I know I haven't been updating this as I said I would do, adulting is hard; from work, emotional highs and lows, family and life in general, it was and is still a little hard to get back into this but since I like writing, I have to get back in somehow.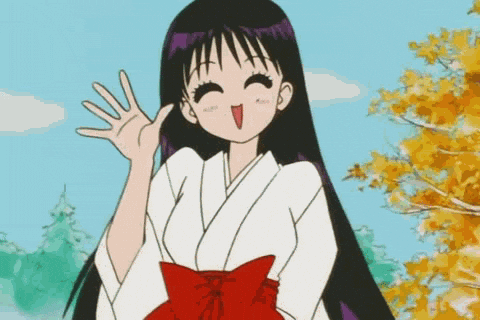 Once Upon A Time, a show that began 7 years ago with it's humble beginnings, intriguing characters of well-known fairy tales re-imagined to make up the story of good vs. evil, love, and loss, hope and despair in good or bad takes on characterization depending on the plot, this show was and will still be a big deal for me and other fans of this series.
Beggining with Emma Swan coming to Storybrooke and being introduced to a central character, Henry Mills, the child she gave up when he was born, comes to her and explains the goings on in a little town of Storybrooke where his adopted mother, Regina Mills aka The Evil Queen, has cursed the residents with a memory loss and is located in the real world and how it's up to her to break the curse due to being the savior.
Another important note was that Emma is the daughter of Snow White and Prince Charming, two central figures in the battle against Regina in The Enchanted Forest. From the 7 dwarves, Little Red Riding Hood, Pinnochio and various other classic tales involved in this realm and the next, Once Upon A Time expanded it's horizons from The Wizard of Oz to the likes of Frozen to Greek mythology and some Chinese lore.
With the end of season 6 as it being the conclusion for Emma's entire story of finding out she is the savior and granting the residents some form of reconciliation of their stories, to finding love and losing it at various points, to learning to trust in love and her family, becoming the Dark One but ultimately finding light and being a beacon of hope, I thought that this would be the end of the series. Boy, I was wrong.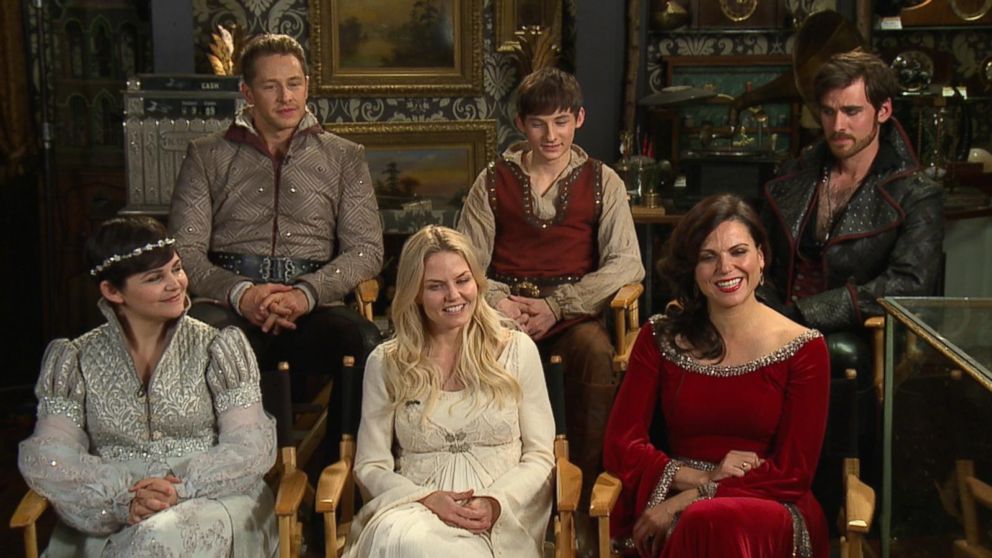 Edward Kitiss and Adam Horowitz came out and said that Season 7 would be a soft reboot to the series given half of the original cast would not be here, either due to contracts being up or the characters stories coming to a close. Granted I remember reading an article that Rebecca Mader was surprised that her story was done but low and behold she was able to come back in the middle of the series.
I bring that up due to this soft reboot was a flop for most of the long-term fans, myself included. It felt out of place with how it was or that the characters introduced were not really intriguing or felt tacked on.
This time around a grown-up Henry Mills is the star as he, Regina, Hook (Wish-realm version) and Rumple, wind up in another situation in a different realm where there is a different version of Cinderella is involved in a plot to somehow stop her wicked Step-mother, Tremaine, and her daughters.
It is also discovered that Henry and Cinderella have a daughter, named Lucy, is the new "Henry" as it were to help Henry and his now cursed group, make them believe their former lives while being a place called Hyperion Heights, which is supposed to be Seatle or feels like it?
Now I didn't watch all the episodes as they seemed boring or not that entertaining. I'm not sure what happened but I wasn't enthralled by it. Maybe it was how this Henry didn't go about his destiny of being the author as I expected it or fallen in love with a different version of Cinderella and having a daughter. It just felt off? I did eventually come to accept it but it felt like an odd combination. Finding out where he belongs is the core of his arc and having his once belief, be a non-factor anymore was an allegory for loss of innocence as, in his cursed state, was an author but didn't believe in Lucy's claims, because he was scared to believe in something, evident with his talk with Regina in the last episodes. I also didn't buy him and Cinderella being in love, it felt like a fan fiction. But he loves her and she loves him so that's all that matters (I guess).
I was aware, after getting some info and watching the middle of the season, that a coven of witches was a big deal and lady Tramine was a pawn and it was really her daughter making the calls and even that felt tacky. And once that was done, an even bolder character comes in the wings and it was just a mess.
As the episodes dwindled on, it was soon discovered that this would be the last season of OUAT. It most likely was the ratings, as this show moved from Sunday nights to Friday nights and that is a death move.
No one or at least, half of the people are not home Friday nights and that was the beginning of the end. So the production staff had to wrap up various storylines, even if it didn't end the way you would want or expect.
I actually didn't' watch the last episode until that Saturday due to talking with someone (which was important) so I wasn't upset. When I did watch it though, I think that it wrapped up nicely for the most part. All the former cast was able to return, at least for a bit. To be honest, I  wanted to see Emma as she did appear in like an episode in the beginning and finding out she was pregnant! Come to find out she gave birth to a beautiful baby named Hope!! Seeing Emma and Hook barge in at the end of a ceremony for Regina (I'll get to her in a moment) was fun and knowing that she was good with her "happy beginning".
Regina, being a central figure this season, from what I saw, was the one to keep the show going. She still had her quips and her experience being a bad guy to finding redemption and being a mentor figure for some, was good to see. It wasn't enough to keep me active in the story but I did like how for her "happy beginning" that she became "The Good Queen of the Realms" due to her part in uniting all the realms in Storybrooke so no one would be alone anymore. Along with she had the last word in the show to declare that there is always hope and goodness. I'm paraphrasing but that's the gist of the show; hope in sadness, despair, grief and that one can rise above what others perceive.
Rumple had his own journey and loss this season as well. From being police partners with Wish-Hook at Hyperion Heights to find out what happened to Belle to having the ending he wanted while conquering his evil counterpart, for the second time in a way, he came full circle as well. The ending with him and Belle were sweet as he was able to be with her again. Granted I believe Gideon is still alive but never found out if he found out about his dad passing? See, that's a plot hole or at least was never acknowledged.
Wish-Realm Hook had his own story from being young and fit again to traveling with Henry and the rest to finding his daughter, a girl named Alice and his own plot with resolving that was decent. Alice was an odd duck but she means well. All I got from her was that she had magic due to her mother, Mother Gothel, being a central big bad, and giving a prophecy to Rumple that he would be reunited with Belle somehow. I didn't pay it much attention but the one thing that stuck out was she hooked up with Zelena's, now, teenaged daughter, Robyn (Robin?) and they make a good couple. They are engaged by the end of the series.
This season also showed other fairy tale characters in this alternate realm of story characters, namely Tiana from Princess and the Frog, best friend to Cinderella and ruler of that realm. The Witch Doctor from that movie is also prominent and has some relationship with Regina in the past but nothing comes of it and I have no clue what happened to him in the end.
There are other characters but I am not aware due to, as I keep saying, I didn't pay it much attention as they seemed "meh" to me and whatever love story going on didn't amount to much except for Robyn and Alice in some small favor.
Overall I'd say the last episode was decent and gave the fans the ending they needed, even if some minor stuff goes unanswered. I say that as all shows have loose ends.
For my headcanon, I'd have kept it in Storybrooke and maybe make that Underworld storyline have a better ending and be a factor for season 7 as we left Guinevere and Lancelot in limbo or at least bring back Elsa as I am forever an Elsa/Emma best friends forever shipper. I'd also go back to the Enchanted Forest and see how Dorothy, Ruby, Mulan, and Merida are doing along with that old author that appeared in season 6 for a half second and that never got resolved.
I will make this clear, I have no ill-will towards the actors/actress that did this season. For the new casting of Andrew J. West (Adult Henry Mills), Alison Fernandez (Lucy), Dania Ramirez (Cinderella), Gabrielle Anwar (Lady Tremaine), Mekia Cox (Tiana) and rest brought a different feel for the story which is good in a way. In the literal sense, it was a lot of diversity compared to the earlier seasons, which in this day and age is a good thing, got to keep things current to maintain some sense that tv shows aren't pulling a [Friends] deal.
If you don't get what I mean, just look it up and you will see.
Anyway, I know this show will be a factor in my life as I get older from the lessons and exciting stuff it introduced. One is never too old to like fairy tales, especially if it is in a different medium like tv to show that these characters might be like their goody-two-shoes way but have depth behind their stories and make something rich.
I am forever an Emma fan and I'm also happy Regina won me over in the end. It will be a different deal come fall as this show will no longer grace me with its presence but good things come to an end and this story has finished with a happily ever after/beginning.
That's it for me on this blog. If you want my opinions regarding Emma Swan or Regina Mills/Evil Queen, you can locate my blog posts about those two somewhere on my blog page. I hope you enjoy them but I warn you, they are a little outdated as I did that in its 5th season run.
Later days!